Heather RYT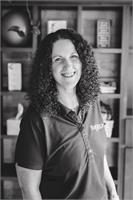 Heather is passionate about commitment to health and wellness practices as a way to transform circumstances and thrive through life. She works to create and hold a safe space and experience for clients to heal and grow through their own personal journeys. She began practicing Yoga prior to massage school and desired a fit connecting the two in one place because of the profound health and healing benefits that each can facilitate. She is a 2014 graduate of Blue Sky School of Professional Massage and Therapeutic Body Work. She became a Certified Yoga Teacher through Wild Abundant Life in August of 2015. She completed her Reiki Master certification through Balance on Buffalo earlier this year and credits her own Reiki self-care sessions for profound positive shifts and healing in her own life. Her intention is to offer and share these practices and tools to help others move forward through life experiences with greater awareness, happiness, and lightness. She works to focus and create community and connections, so that others know and feel connected to something positive as well as knowing we are all a part of each others experience. Her favorite connection is being able to observe and be a part of the experiences of others in their own health and healing transformations. Reiki and Hot Stone sessions are her favorite sessions to give as they have been a way for her to deepen her healing creativity and connect and share something with others that is bigger then herself.
Heather RYT instructs the following:
Slow Flow is about strengthening and deep stretching in the body while moving to a slower rhythm of movement. Throughout the class we take moments of rest to give ourselves the opportunity to process our practice and check in with ourselves. We can carry our practice of Slow Flow into our everyday lives. It will help us be more mindful, grounded, and balanced in everything we do and train us to avoid reacting quickly to stress in our lives. This class is a great fresh start each week offering time to ourselves on the mat to examine what is no longer working for us or serving us well, releasing whatever those things are for us to create the space needed to bring the things we do want more of into our lives. Breath and movement will offer opportunities to release tension from our bodies and relax as well as form a positive habit for personal growth and healthy forward movement.




Join Peter Hess Certified Practitioners, Heather Muszynski and Todd Larson, for this incredible sound journey with Peter Hess Therapeutic & Sangha Singing Bowls
Follow the soft sounds and vibrations intertwine with breath to melt you deep into a state where peace and tranquility reside. Explore the journey of creating silence between notes and sounds and immerse yourself into peaceful tranquility. Glimpse into the window of stillness and bring the beauty back to daily life, to create even more deep and meaningful moments. Share this experience with friends and loved ones ~ bring a pillow and blanket for the ultimate relaxation experience! Please RSVP Required by clicking the link below or by calling 684-8880.
$15 or Current Yoga Pass (Please use class sign up if current yoga pass holder)






In this class we will use basic yoga poses linked with breath and flow to shift our stress and worries. Regular practice will lead to less build up of stress and tension encouraging an overall positive shift in our whole body health. We will weave in affirmations and meditations to calm our minds, shift our perspectives, and experience community as a support. We will learn to notice that silence and stillness can be a positive experience breaking away from keeping "busy doing" as the only way. This class is not intended to be vigorous and will encourage rest and reflection as well.




In this class Heather will offer a few supported poses intended to encourage deep relaxation and release of tension and stress accumulated through busy and demanding lifestyles. Space will be offered to encourage relief from emotional stress offering the ability to check out or take a break and reset oneself. One may experience both the feeling of immediate uplifting as well as genuine feelings of positive life changes and growth with more experience and practice. Peter Hess Therapeutic Singing bowls will infuse the space while you sink into the various Restorative Yoga poses offered. A singing bowl will be placed on the body at different points throughout class to experience the gentle vibrations. This class will encourage little to no movement throughout as to enjoy as much stillness and quiet of our own inner sanctuary as possible. Notice the difference a little time spent for self-care can truly make to every aspect of your daily life.