Jessica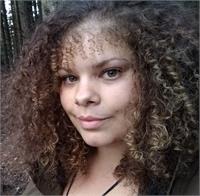 Jessica Rassel RYT
As a working Illustrator and Muralist, I found yoga when my creative life presented an opportunity to join the team at Yoga on the Lake in 2015. Soon after I fell in love with the transformation that occurs when community comes together to heal.
I believe yoga is for every body. I believe yoga, like life, is art. Yoga creates the space to embrace all shades of ourselves; to see that the bright, colorful moments combined with the contrasting darkness we experience is the beauty that colors our lives.
My goal is to offer a space of non-judgment to become fully present in the body and to quiet the mind in order to hear the subtle voice of intuition. We will use the breath to build strength while allowing softness to bring balance.
I am forever grateful for my teachers, Jessica Warren & Kristie Hass-Splivalo for their wisdom and unconditional support while earning my 200-HR RYT with Yoga Alliance in the style of Vinyasa flow at Yoga on the Lake. I am excited to continue my yoga teaching journey with you at Balance on Buffalo!
Jessica instructs the following:
This is an open format vinyasa class geared to transition students from introductory yoga into a vinyasa style flow. Explore fundamental alignment principles and postures then shift into a vinyasa style flow of one breath one movement. Build strength and create peace of mind with this moving meditation.




EXPLORING ASANAS

Exploring Asanas is a 45 minute mini workshop-style yoga class. This class is designed to develop your yoga practice safely and sustainably by connecting breath-body-mind and using your breath as a guide in exploring asanas (body poses). Find alignment for your own body and how to refine that positioning to gradually move into deeper stability with ease. Practice by practice, strengthen and stretch your entire body, release chronic tension, discover simpler sources of balance and openness while cultivating yoga as a step-by-step process of self-discovery and self-transformation. Explore how we go, not how far we go.