Balance Sponsored Events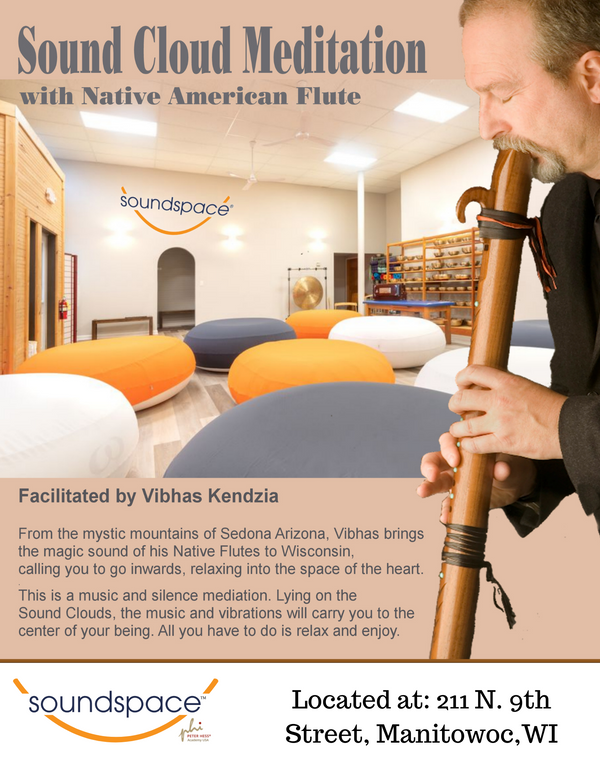 Sound Cloud Meditation with Native American Flute
July 21, 2022 6pm, August 18, 2022 6pm, September 15, 2022 6pm
Balance Sound Space (211 N. 9th Street Manitowoc)
From the mystic mountains of Sedona, Arizona. Vibhas brings the magic sound of his Native Flutes to Wisconsin. Calling you to go inwards, relaxing into the space of the heart.
This is a music and silence meditation. Lying on the Sound Clouds, the music and vibrations will carry you to the center of your being. All you have to do is relax and enjoy! Pre-Registration is required.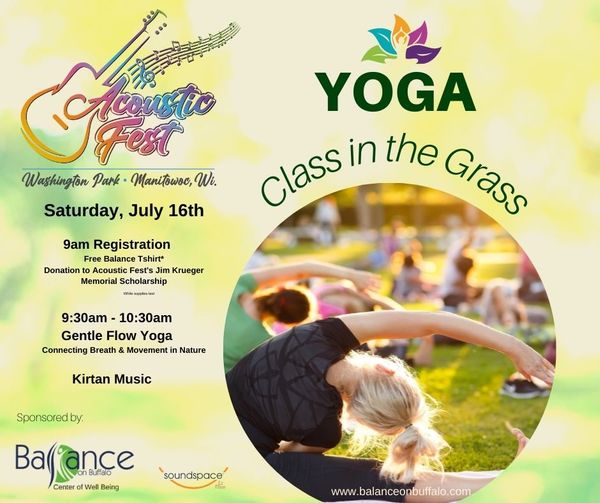 Acoustic Fest Yoga Class in the Grass
July 16, 2022 9:30am
Washington Park: Acoustic Fest
Invite Mother Nature into your morning on Saturday, July 16th for Acoustic Fest's Yoga Class in the Grass. The Balance on Buffalo Team will lead you through gentle yoga poses amidst the beautiful backdrop of Washington Park in Manitowoc. Embrace the earth's elements to ground, flow, breathe, and tune in at Acoustic Fest's Yoga Class in the Grass. Beginners welcome and encouraged.
9am Registration, Yoga 9:30am, Bring your own Mat or Towel and a Water bottle
Yoga is Courtesy of Balance on Buffalo. Receive a Free Balance on Buffalo T-shirt at registration (while supplies last with registration) Please pre-register walk-ins will be accommodated however a t-shirt may not be available.