Guest Teacher Events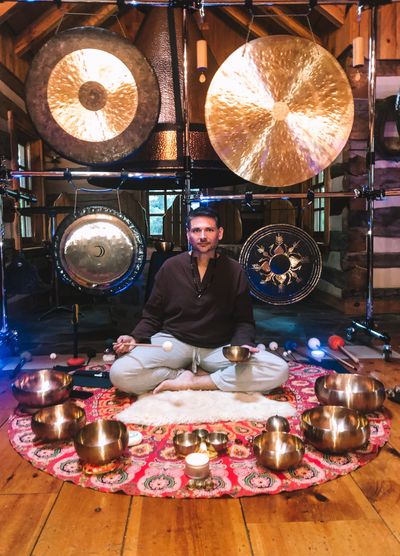 Sensational Sound Retreat with Wyatt
December 10, 2022 - December 11, 2022
Why is sound therapy so popular?
Sound is a sensation that can both be felt in the body heard by the ear. It transforms our emotions, connects us to something beyond ourselves, embodies creative energies, and can bring us back to center. To a state of harmony with our purpose.
Why Would I want to attend?
This two-day retreat will focus on your ability to perceive sound on a multifaceted level. You will be able to drop into a space of deep tranquility and peace while playing ancient instruments for yourself and others. Your connection to you, as well as what is beyond you will deepen. This retreat is focused on this connection and a filling up of our cup, so we have what we need to be of service to others.
What will I be doing?
in this two day retreat we will be learning some basic techniques for playing a variety of Gongs, Singing Bowls, and other instruments that are used in the sound healing world. However, this is not a learn to play retreat. Some technique is fundamental for deepening your ability to connect and this will be covered.
This retreat is focus on experiences. What do you experience when you play a particular instrument. How does it make you feel? How does it make others feel to listen? How can we use these amazing instruments to enrich our life and the lives of those around us?
We will play some fun games as a group. We will be playing for each other. Most importantly we will be playing for ourselves.
Make a difference with sound!
If you are looking to enhance your personal practice, professional practice, or just want to learn how to connect with sound this retreat is for you.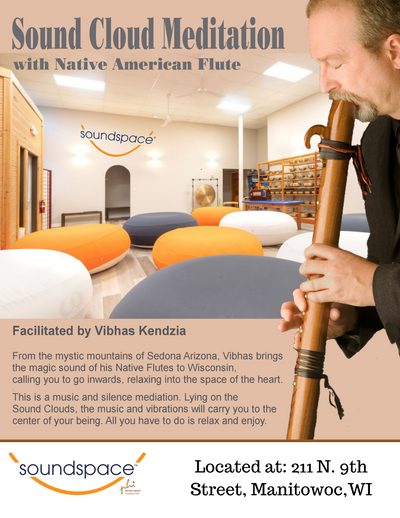 Sound Cloud Meditation with Native American Flute with Vibhas
December 1, 2022 6pm
Balance Sound Space (211 N. 9th Street Manitowoc)
From the mystic mountains of Sedona, Arizona. Vibhas brings the magic sound of his Native Flutes to Wisconsin. Calling you to go inwards, relaxing into the space of the heart.
This is a music and silence meditation. Lying on the Sound Clouds, the music and vibrations will carry you to the center of your being. All you have to do is relax and enjoy! Pre-Registration is required.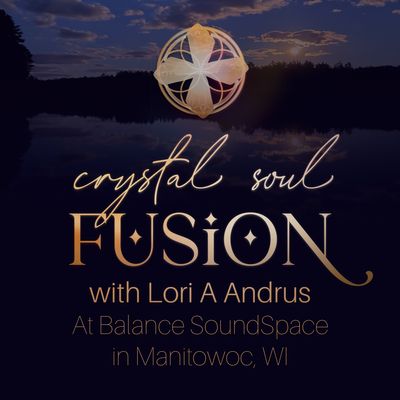 Crystal Soul Fusion with Lori A Andrus
January 6, 2023 6pm
January 6th at 6 pm – New Year Activation.
A guided shamanic journey experience to activate the energy of 2023. The coming year is guided by the energy of soulful evolution. It will call us to further expand our intuitive nature, spiritual gifts, and live our lives aligned with our highest truths.
Join Lori for a Crystal Soul Fusion experience that will set a tone of magic and clarity for the year.