Therapy
While a massage therapy session with one of our amazing massage therapists is always the best option, the Infinity Massage chairs are an amazing complimentary service for before/after a yoga class, salt room session, or as a standalone. Perfect for those days you need a little something and might not have the time for an Integrated Massage Therapy Session. Sessions are done fully clothed without shoes or belts.
Infinity Evolution massage chairs are another ultimate relaxation option at Balance you and a friend can enjoy together. Body Scanning to fit your body, zero gravity, lumbar heat, Ionized air, and built in speakers.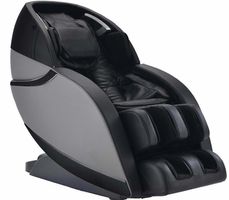 Massage Techniques Include:
Kneading
Tapping
Knocking
Shiastu
Sync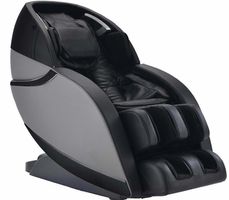 Airbag Pressure and Compression Technology
Shoulders
Arms & Wrists
Lower Waist
Lumbar & Glutes
Leg & Feet
Testimonials
The best!
— Sarah G
The facility was beautiful. The staff was attentive and informative. Overall a great experience.

— C.C.

Not just a massage. It was a healing experience.

— S.K.

Best place in town to get a massage.

— Barb W

Very professional, timely, beautiful facility and the excellent results from massages.

— A.M.