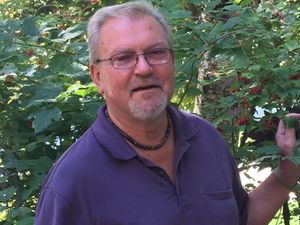 Gary Dischler
Gary Dischler is a multifaceted professional, known for his roles as a teacher, counselor, and healer. With a background in education and training in Psychosynthesis, an integrative healing technique that encompasses physical, mental, emotional, and spiritual aspects, he possesses a unique skill set to help individuals find healing and balance in their lives.
As a Reiki Master and intuitive counselor, Gary's expertise extends to various ancient healing methods and spiritual practices from diverse cultures. His knowledge of the Ageless Wisdom of Masters, combined with his extensive travels to Sacred Sites worldwide, has enriched his understanding of human consciousness and spirituality.
Hailing from Sauk County, Wisconsin, Gary is deeply connected to nature and the world around him. He is a seeker of knowledge and continues to explore and learn, attending national and global conferences focused on spirituality, personal development, and the evolution of human consciousness.
Gary's commitment to making a positive impact during these critical times is evident through his dedicated work. He generously shares his insights with individuals through private and group sessions, helping them on their journeys of self-discovery and healing.
In essence, Gary Dischler is a compassionate and knowledgeable guide who uses his diverse skills and experiences to support others on their paths to personal growth and spiritual evolution.