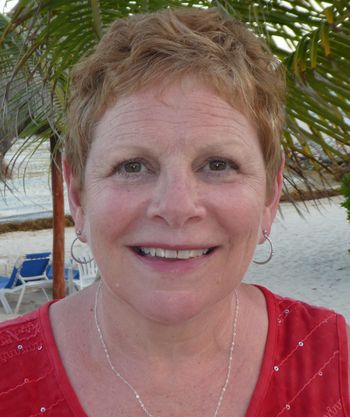 Joan
CRYT
Hello, my name is Joan Hanna. I am a lifelong resident of the Two Rivers/Manitowoc area and I love it here. I have recently completed my 200 hour Yoga Teacher Training with Kathleen Kelly, at Bay Area Yoga Center.
I was first introduced to yoga when I was 17 years old. I have practiced off and on most of my life. Nine years ago I had my first hip replacement surgery which left me feeling extremely tight in my hip and leg. This is what led me to a serious commitment to practicing yoga. The more I practiced the better I felt. It took time and determination. As my practice in yoga grew so did my interest which led me to Yoga Teacher Training.
Over the years I have seen how important it is, particularly as we age, to keep moving. I want to share what I have learned about moving within our limits. My emphasis will be on proper alignment, correct joint movements and using the breath. It is important to pay attention to what you are doing and how you are doing it as you move in yoga. Our bodies are all different and therefore our postures will all look different. Moving mindfully is the key.
Personally yoga has given me an awareness of my body in space. It has helped me regain flexibility, strength and stamina. Many of the aches and pains that I had are gone. Yoga has also taught me to calm and center myself. I like to think of yoga as moving meditation, as you breathe and move thoughtfully through a practice you find a calming inner peace. I welcome all to explore movement through yoga with me. Namaste