The Harmonic Egg℠ is a unique, patented wooden chamber that uses sacred geometry, light, color, and sound frequencies to empower the body's own innate ability to heal and balance. By amplifying energy resonance within the chamber, the client receives an energy therapy that is precisely controlled, consistent, and repeatable.
Bio Resonance and Sacred Geometry Collaborate
The Harmonic Egg combines bio resonance science with ancient wisdom of sacred geometry. Light, color, sound, frequency, and vibration are used in this integrative energy therapy to activate the body's natural ability to balance and restore itself.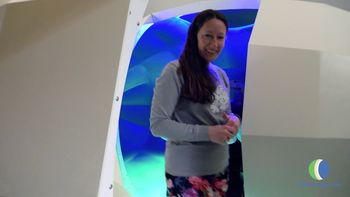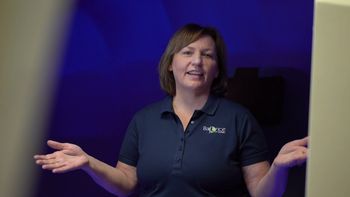 Testimonials
Today I took my autistic son to try the Harmonic Egg. I was initially unsure of how he would react to the new situation but it turned out to be a wonderful experience! He really seemed to take in the music and soft light that provided him with a deep relaxation. So much that his rigid muscles seemed to relax and he seemed to decompress. I also noticed that he became so calm that he stopped his self stimulation (making noises and flicking a land yard) and sat quietly....something very unusual since he self stimulates to block out other noises. As always, Gina was super professional and explained everything on how the Egg works. She even explained on how the Egg is designed to help people with autism and the different settings to adapt to anybody's needs. I would highly recommend the Harmonic Egg for anybody looking for a deep relaxation and do not liked to be touched. — Jessica L.
What an experience!! The staff was extremely welcoming and helpful. The atmosphere was calming. The Harmonic Egg was transforming...the music combined with the ambiance of light was super relaxing and put me to sleep within minutes (I told myself I wasn't going to fall asleep lol). I left feeling renewed & balanced. Definitely will visit again soon

— Janet K. Traverse City, MI

Was fortunate to be able to have a session in the Harmonic Egg. What a wonderful and relaxing experience. The combination of sound, light and warmth of the setting was a great opportunity to open up and go within. Highly recommend.

—Gerald K. Sturgeon Bay, WI