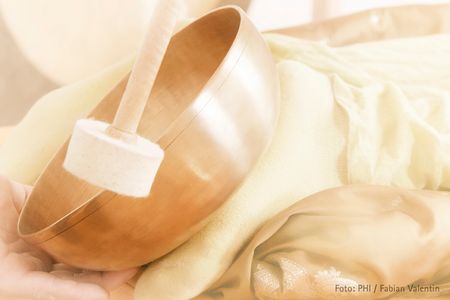 Peter Hess ® Sound Massage Level III and IV Training
The purpose of this training is for the participants to acquire abilities to apply sound massage for relaxation as well as learning to match the sound massage to the clients individual needs. The participants are being familiarised with new elements of sound massage, and experience full sound massage. The curriculum includes the sound massage for relaxation as well as application of sound massage with particular sickness symptoms. Part of the course is devoted to discussing the professional approach, safety of the treatment, understanding of the role of the masseur in relationship with the client, defining the limits of the sound massage and it's legal implications. Setup of the sound massage practice, advertising, ethics and other business issues.
Prerequisite: Level I and II
Lecturer: Gina Armstrong
Total of 34 hours
Course descriptions for Level III & IV
Sound massage of joints
Energetic sound bow
Pyramid of sound,
Cleansing, harmonizing, withdrawing – work with fine energies
Application of new elements in partial massage.
Sound massage for relaxation and including sickness symptoms
Preparation and practice of individual massage making use of client chart
Chakra system, difference in Eastern and Western approach, chakra meditations, chakra massage
Cosmic sound bath
Sound guided meditation, fantasy journey
Limits of the sound massage, business and legal implications
Sound massage in practice, ethics, setup, advertising, work with clients
Participants receive Practitioner Certificate.